July 5, 2016 12:57 am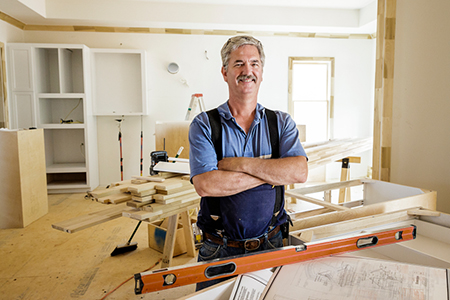 Homeowners are sinking more money into renovations, driving up the average remodeling spend—and many are doing so without a set budget.
That's according to results of the recently released Houzz & Home survey by Houzz.com, which revealed that approximately one-third of homeowners either exceed their remodeling budget (by thousands!) or do not have a budget at all. Those who exceed their budget often do so due to costlier materials or design changes.
Homeowners are set on re-doing the kitchen and bathrooms first, budget or no budget, according to the survey. Many of these renovations are undertaken by recent homebuyers who want to improve their new home, by those who "finally" have the financial means to do so, or by soon-to-be home sellers.
The survey revealed recent homebuyers tend to invest more, on average, in remodeling projects—$66,600 versus $59,800 by other homeowners. Home sellers, on the other hand, spend less—$36,300, on average.
Whatever the spend, most homeowners pay for the project with personal funds or savings, according to the survey. Some, still, use credit cards or home equity lines of credit (HELOCs).
Homeowners are shelling out these funds to professionals, such as remodelers, general contractors or a design-build company, the survey found. Some homeowners are hiring architects or interior designers, as well.
Upgrading your home to sell? Talk to a real estate professional. He or she can offer guidance as to which projects recoup the most money at resale.
Source: Houzz.com
Published with permission from RISMedia.