June 1, 2016 1:42 am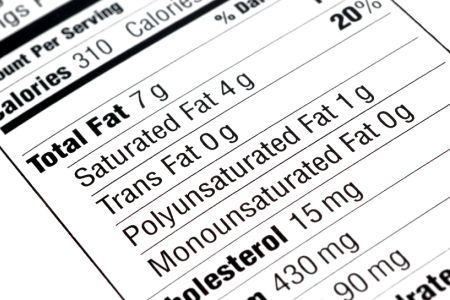 The nutritional value chart labeled on most food and drink items will change to reflect shifting health ideals—the first alteration to the label in over 20 years.
Recently announced by the U.S. Food and Drug Administration (FDA), the new Nutrition Facts Panel will offer more up-to-date information for consumers.
"Our understanding of a 'serving size' has changed over the years," explains Lori Zanini, registered dietitian nutritionist and spokesperson for the Academy of Nutrition and Dietetics. "The new Panel now lists serving size as what is typically eaten in one sitting. This new format will help by easing or even eliminating the need to multiply several servings and daily value percentages to know how much has been consumed."
The serving size on a 12-ounce beverage, for instance, will now be listed as one serving, since a person typically drinks the whole amount at one time.
"People should also know that the serving size does not necessarily reflect the recommended portion size," Zanini cautions. "The MyPlate guidelines are a great resource for understanding proper portion sizes."
The change will also do away with the Vitamin A and Vitamin C quantities currently listed on the label, and instead include the amounts of Vitamin D and potassium.
"Many people do not consume these nutrients in sufficient amounts," says Zanini.
The new label will identify added sugars, as well.
"To provide a better understanding of naturally-occurring versus sugars that are added to a product, added sugars will now be listed as an indented sub-item under total sugars," Zanini explains.
Daily Values (DV) will also become easier to calculate under the new label. DVs are the average levels of nutrients for a person eating 2,000 calories a day—a food item with a 5 percent DV of sodium provides 5 percent of the total sodium that the person should eat each day. Consumers should aim for high DVs in vitamins and minerals, Zanini advises.
"While fully understanding the Nutrition Fact Panel can be confusing, many grocery stores now have registered dietitian nutritionists on staff to help their customers understand how to read labels and select the right foods for their customers' healthy eating plans," adds Zanini.
Visit EatRight.org to learn more about the new label, or to locate a registered dietitian nutritionist in your area.
Source: Academy of Nutrition and Dietetics
Published with permission from RISMedia.