May 13, 2016 1:12 am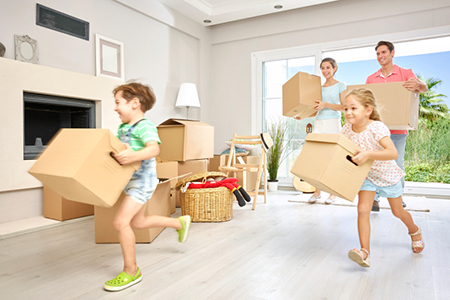 That's the sentiment from approximately one in five respondents to a recent poll, who'd take filing their taxes by hand over moving. Some would even prefer to give up their favorite food for a month!
Still, the trouble of moving isn't deterring us from doing it—in fact, according to the poll, over one-third of respondents have moved more than once in the last decade. What makes moving less challenging, the poll found, are professional services:
• Approximately two in five respondents have driven a moving truck in the past, and based on that experience, more than half of them would hire someone else to do the driving in the future.
• Thirty-two percent of respondents have hired a mover to pack and/or load their possessions, and 11 percent of (lucky!) respondents report their employer hired a moving company.
What's more, many respondents would be willing to compromise if it meant a less taxing move: 53 percent would hire a driver, but pack their items themselves, regardless of cost.
Overall, the results of the poll demonstrate moving doesn't have to be a hassle—especially if you seek help from a professional.
Source: Old Dominion Freight Line, Inc.
Published with permission from RISMedia.